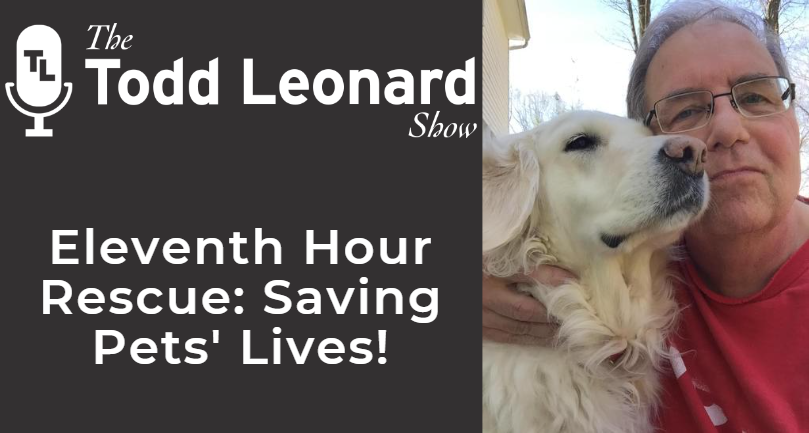 The Todd Leonard Show – Eleventh Hour Rescue: Saving Pets' Lives!
This episode of The Todd Leonard Show's Journey of Giving Back features Roger Keyser of "Eleventh Hour Rescue." This organization is dedicated to saving the lives of innocent dogs and cats. Through the generosity of volunteers and surrounding communities, they provide these animals with medical attention, a place to live, and through their adoption services, give homeless dogs and cats a 2nd chance. Eleventh Hour Rescue's tag line is "We will keep going until all the cages are empty."
The Todd Leonard Show puts the spotlight on those who are truly making a difference in lifting up the community and helping others in need. If you know of anyone who is giving back to the community and helping others in need, please send us an email at todd@toddleonardshow.com or call us at (973) 920-7900 so they can appear on the show. To listen to other uplifting and inspirational podcasts, please visit https://toddleonardshow.com.
Podcast: Play in new window | Download
Subscribe: RSS