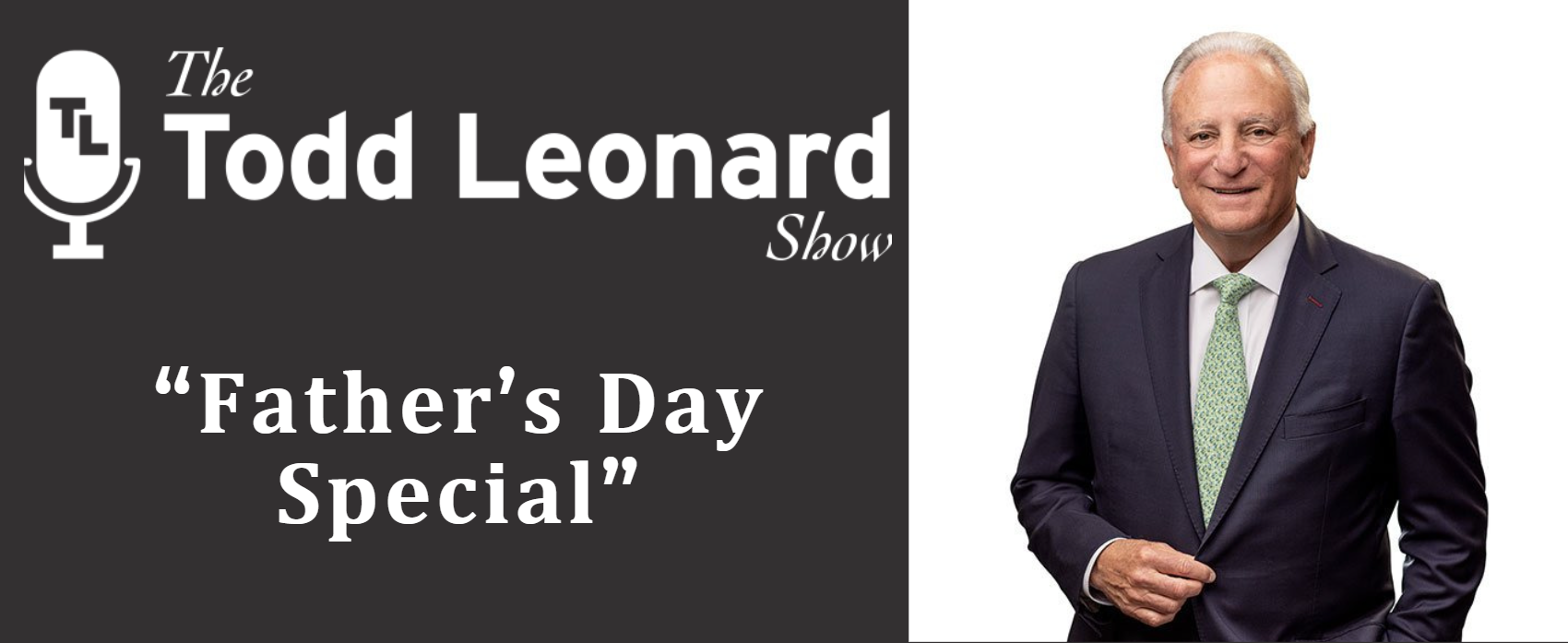 The Todd Leonard Show – "𝐅𝐚𝐭𝐡𝐞𝐫'𝐬 𝐃𝐚𝐲 𝐒𝐩𝐞𝐜𝐢𝐚𝐥"
This episode we discussed the importance and meaning of Father's Day with William Laufer, Esq. Todd has been very blessed to have incredible parents and two wonderful boys, and always wants to make his late father, Alvin, proud. Billy's father was part of The Greatest Generation in World War II, and was awarded the Bronze Star for his service in the Air Force. Billy, a very well-known and highly respected matrimonial lawyer in Morristown, NJ, has been giving back to the Morris County community for many years. He was recently honored as the Chabad SE Morris County Man of the Year for all he has done to help others.
If you know of anyone who is giving back to the community and helping others in need, please send us an email at tleonard@lawleonard.com or call us at (973) 920-7900 so they can appear on the show.
Podcast: Play in new window | Download
Subscribe: RSS