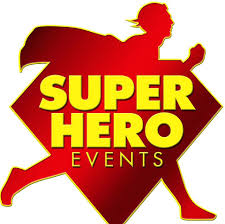 Tune In to The Todd Leonard Radio Show Featuring Chris Russo, Co-Founder of "Superhero Events"
On this episode of the Todd Leonard Show, we feature Chris Russo, who co-founded "Superhero Events," an organization that sponsors half marathons and other racing events to raise money for national and local charities, as well as schools. Some of the local Morristown community organizations include The Seeing Eye, the Community Soup Kitchen, Meals on Wheels, and Jersey Battered Women's Services. They began their great initiative by donating to the Christopher & Dana Reeve Foundation, which is how they came up with the 'superhero' theme.
Each week, we bring on those who truly make a difference, and we all owe a huge debt of gratitude to all the first responders and healthcare workers. If you know of anyone that truly is making a difference in lifting up the community, please send us an email at tleonard@lawleonard.com or call us at (973) 920-7900 so they can appear on the show. To listen to other podcasts, please visit toddleonardshow.com.
Podcast: Play in new window | Download
Subscribe: RSS